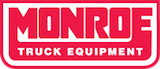 Monroe Upfits
---
Monroe Truck Equipment is some of the industry best when it comes to upfit equipment that stands the test of time and hard work. Schepel GMC is partnered with them to bring you various options to help you feel confident enough to complete any job.
View Monroe Trucks
---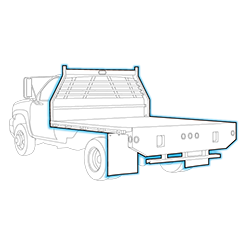 Monroe Platform Body
Platform provides a full 9', 12' or 14' of usable load space. Available flooring: smooth steel (mild or stainless), treadplate or wood formed channel longmembers. 3" formed c-channel crossmembers. 3/4" l.e.d. marker lighting. Underbody tie rails. Rear rubber mud flaps 12 gauge h.d. kneebraced 40" bulkhead with 1/4" steel center posts. Tapered bulkhead with full-width diamond punched window. 100% powder coat finish on all steel components.
View Monroe Platform Body Upfits
---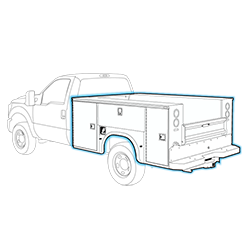 Monroe Service Body
Features: The A40-A60 galvannealed steel diamond plate floor and Inner tailgate surface provides additional corrosion protection and better traction. The primed and powder coated steel understructure is tough as nails. The 18ga steel outer skin with double paneled construction and Internal reinforcement make for the thickest and strongest doors in the industry. Stainless steel bolt-on hinges feature a fully concealed pin, protected from the elements and provide smooth reliable operation. The large, automotive quality bubble-type seal and mechanical seal provide dual lines of defense against weather. Poly carbonate fender flares and seamless wheelhouse panel gives dirt and moisture fewer places to collect.
View Monroe Service Body Upfits
---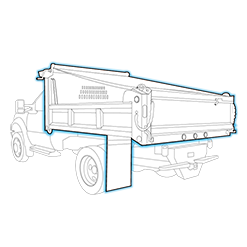 Monroe Dump Body
Features: single panel, double acting tailgate. The cast steel rear tailgate latch with toe-saver design increases strength at pivot point. Crossmemberless, undercoated understructure eliminates wash-boarding. Fold down sides lower the working height & provide easy access for side load pallets & materials. Fold down sides with quick latch system. Slot & tab construction with robotic welding ensures a precision fit & finish. Heavy duty front bulkhead, tapered cab protector & tapered laser cut window for clear view to the rear. Electric powered hydraulic power unit with push-button controls provide simple & dependable operation.
View Monroe Dump Body Upfits
---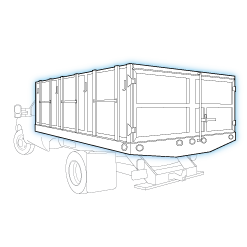 Monroe Landscape Dump Body
Available In 9' & 12' Lengths. V-Groove Wood Or Smooth Steel Floor. L.E.D. Marker Lighting. Rear Icc Bumper. Hoist. Powder Coated Platform And Bulkhead. Rear Pull-Out Ladder. High Density Poly Ethelyne 37" High Stake Panels, Lightweight & Durable Construction, Uv Stabilized, Rust & Rot Resistant, And Low Maintenance. All Steel Rear Swing Doors.
View Monroe Landscape Dump Body Upfits